PTG CURRENT EVENTS & REMINDERS
Missed the deadline to order school supplies or prefer to hunt down the best deals and do your own shopping? No problem, we've got you covered!
2017/18 School Year Supply Lists -Click Here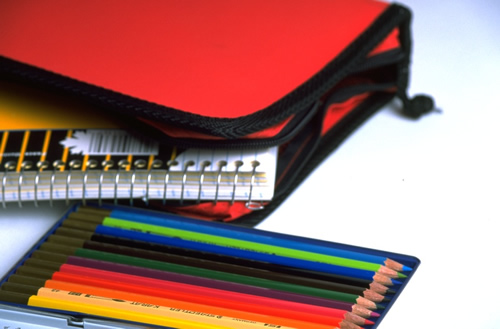 June 14th, 2017 updated weekly
THE PTG WOULD LIKE TO WISH ALL GLENWOOD FAMILIES A HAPPY AND RELAXING SUMMMER! SEE YOU SOON!
See Glenwood PTG tweets below


Many thanks to Barbara DiSipio and Parent Volunteers for organizing and offering Glenwood's
Annual Book Swap
. .
Many thanks to Nicole Backerman and Blaise Kearney for another fantastic Basket Bingo Night at Penncrest High School! Thank you to Homeroom parents, parent volunteers, and student volunteers for your help. Thank you to all families who attended and donated supplies for this wonderful event. Thank you to Penncrest for hosting! Did you have you and your family have your picture taken at Basket Bingo? Check out the Basket Bingo 2017 Slide Show

Thank you to parent volunteer Janine Fante for overseeing the

Display My Art Fundraiser

. Thank you to Mr. Sharp, our wonderful art teacher, for guiding students and helping them with this special artwork.



Many thanks to Carol Umberger for organizing the on line

Spirit Wear

sale. The Glenwood pajama pants were favorites as one of the best selling items

.




Thank you for our donors/discounts for Teacher Appreciation gifts, staff luncheon and Special Friends: Dunkin Donuts (Lima), Chipotle (Glen Mills), Chick-fil-A (Lima), Wolff's, Acme (Granite Run), Wegmans (Glen Mills), Wawa (Aston), CVS (Media), California Tortilla, Home Depot (Glen Mills), and our extremely generous GW parents!

The 2016-2017 PTG slideshow http://www.rtmsd.org/domain/852 would not be possible without the following parent photographers. Thank you for sharing your pictures:

Michele Durkee Lynda Colucci Elizabeth Doyle

Coleen Fickes Alexander Brock Kim Wolff

Jagrup Bhogal Jamie Mosteller Lauren Bacigalupi

Michelle Asalone Jaclyn Chaga Jessica Savko

MaryAnne Troy



In case you missed the March 7th PTG Meeting, please click here for the meeting minutes and information.
The Hoagie Coupon Sale is now over. Many thanks to Colleen Keinath to overseeing this successful fundraiser.

Looking for a great camp this summer? The
RTMSD Summer Enrichment brochure
is now on line. There are a variety of camps and classes for all grades. Click here to
view the brochure and to register
Did you know that Girl Scouts and Cub Scouts meet on Thursday evenings in Glenwood's Art Room? To find out how you can get involved, please contact Carol Umberger at carolumberger89@msn.com
5th GRADE PARENT MEETING NOTES
Tuesday January 10, 2017 6pm

Friday February 3rd @ Rocky Run YMCA
Students will arrive at 6:15pm, volunteers will sign in students
All students will take a swim test (small groups will be taken)
YMCA charges $250 for rental & pizza will be ordered
Donations will be appreciated for snacks/desserts – SignUp Genius will be sent out
Aimee Donnelly will contact Wawa for water donations
Volunteers will be needed (MUST have clearances) – SignUp Genius will be sent out
Memory Book/ DVD – PICTURES Christa Consadene Please continue to upload your pictures! A shared Fifth Grade Recognition 2016-2017 folder has been set up in Google. By clicking on the blue link below, you will arrive at this folder and be able to open it and view the six folders inside for Kindergarten through Fifth grade. Just open the grade level folder you need, and drag and drop or upload pictures from your computer directly to the folder. No need to save; Google automatically saves for you! Thank you so much for assisting with this important part of the fifth grade recognition!
Shared Google Folder: https://drive.google.com/drive/folders/0B8uv7nOGfRGEWGpoVUNUT3JTRTQ?usp=sharing


Gift Bags Jen SchmidtJen & Sharon Nattress were going to place an order for drawstring bags as the student's end of year gifts. They will have "Springton Lake" printed and can be used for next year (ideal for days they have swimming in gym!). These are similar to last year's bags, and in order to receive a discounted rate, they will order enough for next year's class as well.
5th grade Group Picture LifetouchFebruary 28th – same day as Spring Pictures, each student will be given a copy of the picture and it will be included in their end of year gift. We will look into picture frames.
Media Food BankThursday evenings 6 pm volunteers – students & chaperones Please sign up to volunteer with your student (Reminder: chaperones must have clearances)

5th Grade Fun Day will be held at Rocky Run YMCA – this is the day all 4 schools gather, any ideas are welcome
Field Trip – Washington, DCWednesday May 31st – All chaperones must have clearances & all chaperones are welcome
Baby Pictures / Parent Letters Therese Tanzilli
Decorations for Ceremony Alex Brock
Luncheon

Next Meeting: Thursday, February 9th
The Staff greatly appreciates our support during long

conference days

.

Thank you families for your donations!

Many thanks to Liz Doyle and Marina Hepler for organizing conference meals and hospitality events.
With almost 200 students attending, we had another great night at Oasis! We sang Happy Birthday to Mr. Bucci and had cake too. Many thanks to all families for your participation. This fundraiser, which is generously supported by Oasis, who gives 100% of the admission price back to our school, has already raised over $3500. We are still waiting on a final payment from Oasis.


We had a nice turnout at the March 7th PTG meeting. Thank you to all parents who attended. To see

minutes from our recent meeting

, prepared by the PTG Secretary Coleen Fickes, click

here.

To review our most current Financial Report, prepared by the PTG Treasurer, Blaise Kearney, click

here

. Thank you to Penncrest Students who provided childcare.



Thank you to Michele Durkee for organizing Chick-fil-A Night after the Holiday Sing Along.

Many thanks to Liz Doyle, Marina Hepler, Kim Wolff and all parents who donated goods to Parent Teacher Conference Days in November. Thanks to your generosity, along with the donations received by local vendors, we were able to provide hearty meals for the Glenwood Staff on November 21st and 22nd.

Thank you to Amy Donaghy and parent volunteers for putting together a great Kindergarten Get Together on Friday, October 21st.

It was Spooktacular!! Many thanks to Katie Scheckner and our very creative Glenwood Families for a frightfully delightful and well attended Trunk or Treat event on Saturday, October 29th.

A few highlights from the PTG Meeting:

Do you know about the

Girls on the Run Program

? It's a 10 week after school program that develops and improves social, emotional and physical competence for girls in grades 3rd through 5th. Parents rave about this non competitive program as it helps participants develop confidence, strength of character and compassion. In order to bring this wonderful program to Glenwood, we are seeking at least 4 volunteers, who are will work together with a group of 8 - 20 girls, twice a week for 90 minute sessions after school, during the months of February through May. Training, a curriculum and all materials will be provided. If you are interested, please contact Coleen Fickes at cfickes@rtmsd.org



PTG UPCOMING EVENTS:

The SaveAround Coupon Book Fundraiser is now over. Books were sent home in mid September for your review. If you would like to keep your book, please send in $25 per book today. Please send in cash or checks payable to the Glenwood PTG. If you do not wish to keep your book, please return the book to your child's teacher this week. Buy 5 Coupon Books and you will receive a 6th book for free.

PTG Dues of $15 per family are due this week. Please use the pink Make It Easy form if you would like to write one check for multiple items, like the $25 Coupon Book and/or to make a tax deductible donation to the PTG. The Glenwood PTG is a non profit organization.
Do you need a receipt? If you have already paid your dues but did not provide your email address, please contact maryannetroy@comcast,net to request an email confirmation of your 2016 tax deductible contribution to the Glenwood PTG. Thank you for your support.
Michele Durkee, who manages the Yearbook, is seeking volunteers interested in taking pictures and/or creating pages for the yearbook. Please contact Michele at chellebell80@gmail.com if you are able to help.
HOW YOU CAN HELP GLENWOOD:
PTG Volunteers are always needed!
Volunteers make a difference at Glenwood. All levels of commitment and involvement are welcome.
Volunteering is a great way to learn more about our school and gives you a chance to share your ideas and make it a better place for our children. To find out more about opportunities on the PTG Board and PTG Committees, visit:
http://www.rtmsd.org//site/Default.aspx?PageID=5533
Throughout the year, don't forget to bring your camera to school! Help create the next Glenwood Yearbook by sharing your pictures with the Yearbook Committee. Pictures are needed from each classroom, so please remember to bring your camera whenever you attend classroom events or field trips. Contact Michele Durkee at chellebell80@gmail.com.

Consider being a Library Volunteer: Volunteers may help out during their children's regularly-scheduled library sessions (especially in grades K-2). Students get more attention and guidance in book selection, and parents enjoy seeing their children's classes. Please check the library schedule on Glenwood's home page, which shows the day and time that your child's class goes to the library. Parents may also stop in as they have time to re-shelve books or "read" the shelves, and help is especially needed during our Nov. Book Fair. For more information, please contact Mr. Grisillo at (610) 627-6919 or e-mail agrisill@rtmsd.net with any questions.

Do you shop on Amazon? The Glenwood PTG is now part of Amazon's Smile Program. Every time you shop, please visit https://smile.amazon.com/ch/47-2153363: Amazon will donate 0.5% of eligible AmazonSmile items back to the Glenwood PTG. This is an easy way to earn money for our school.
Glenwood Goal: Please ask your family, neighbors, and friends clip and save fifty labels for Glenwood this year. Glenwood earns .10 per label; this is an easy way to make over $1000 for our school, if each family saves 50 Box Top labels. We appreciate your help. For questions about Box Tops, contact Michele Kalinowski at mkalinowski4@verizon.net
Would you like to be more involved with the PTG this year? We need your help. Click here and scroll down to the 2016-2017 listing, to see how you can help.


DISTRICT INFORMATION FOR RTMSD COMMUNITY NEWS and RESOURCES,
click on the following links:

Great Program for
Families of Fourth Graders
:
Part of the White House's "Every Kid in the Park" initiative, this program is made possible by the National Park Service and National Park Foundation. To register for this free program, please visit http://www.nationalparks.org/ook/ekiap-signup

DISTRICT NEWS:
Is it Day 7 or Day 8? Save time in the morning (and throughout the day) by clicking on the new
RTMSD Mobile App
. Download it for free on iTunes or Google Play and
always stay connected with school and district news,
events, lunch menus, announcements, sports schedules, directories and more.
Did you miss the last PTG Meeting? Click here to review PTG Meeting Minutes. Click on the current Financial Report.
From time to time, students may need to have a change of clothing. Please donate children's athletic/play clothing in good condition. If your child has outgrown the following items, please send them in to our School Nurse. Items needed: Elastic shorts, wind pants and t shirts. Please do not send in any restrictive/tight clothing like jeans or items with lots of buttons or zippers.

To learn more about what's happened at school this past year:
Please read the minutes from our most recent PTG meeting:
To review current PTG financial activity, please click on:
For questions about updating this or any other PTG related page on this web site,
please contact maryannetroy@comcast.net.

www.rtmsd.org/GlenwoodPTG